[ad_1]

If you haven't had a chance to register for our free inaugural Retail Execution Roundtable yet, you're in luck. We just finished an incredible day of sessions in Santa Monica on April 26th, but we still have seats available in Chicago (May 17th), and New York City (May 24th).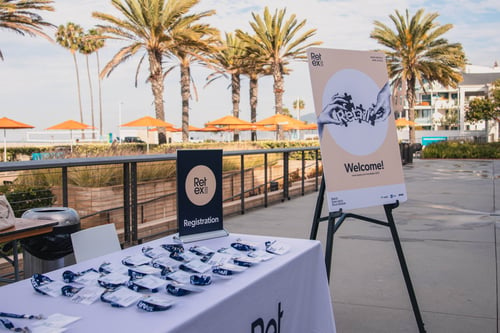 The one-day event aims to bring together CPG leaders and retail experts from all over North America and features several can't-miss sessions from some of the industry's brightest minds, including leaders from Kraft Heinz, SPAR, UpClear, and Repsly showcasing how they're working to change the game for retail execution. 
If you're planning on attending this year, here are four must-see sessions that you should be circling on your agenda. 
1. Kraft Heinz's Road to Retail Excellence
Execution is everything – in this session, Peter Hall, President of Kraft Heinz Ingredient and U.S Away from Home, will talk through their road to retail excellence, covering Kraft Heinz's iterations and approaches to execution excellence. The session will cover the journey, the pitfalls, roadmaps for leaders like yourself, and lots of shared camaraderie
About Peter Hall
Peter Hall has been with Kraft Heinz for the past 7 and a half years and currently serves as the President of U.S Away from Home and Kraft Heinz Ingredients corp. Hall has a proven track record of developing high-performing teams, expanding brand reach, and delivery of top and bottom-line growth through improving customer relationships and organizational alignment around strategy and execution. While at Kraft Heinz, Hall has also been SVP of Sales and Foodservice Canada, and UK Sales Director.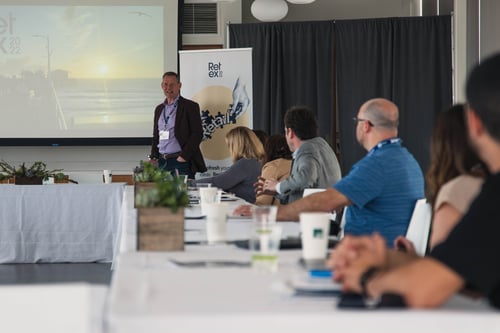 2. The Merchandising Powerhouse That is Spar Discussing Best Practices and Coming Trends in Retail Merchandising
A view from SPAR's 30+ years in the industry as a leader in retail merchandising on best practices and the path forward in today's ever-changing retail landscape.
 About the Speaker
This session will leverage William Linnane's 25 years of experience. As the Global Chief Strategy & Growth Officer at SPAR, his years of CPG experience in market development, operational excellence, and leadership at major retailers and advisory firms comes to bear through trends and best practices they see happening right now, and their approach to partnering with CGs in outsourcing field work.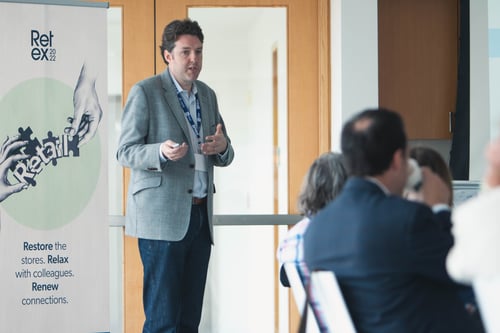 3. A Deep-Dive into What's Coming in Retail Technology with Repsly's Chief Product Officer
We'll digest the leading best practices and recommendations from industry consultants and our own proprietary research to provide you with the critical technologies and best practices needed in today's market to drive retail execution success. You won't want to miss this audience-interactive and discussion-orientated session.
About the Speaker
Leading this session is Repsly's Chief Product Officer, Pete Billante. With over 25 years of experience, Pete is responsible for leading the continued growth of Repsly product and marketing teams and has a track record of developing successful software products. Pete knows the ins and outs of the retail execution needs of CPGs and Retail Service providers.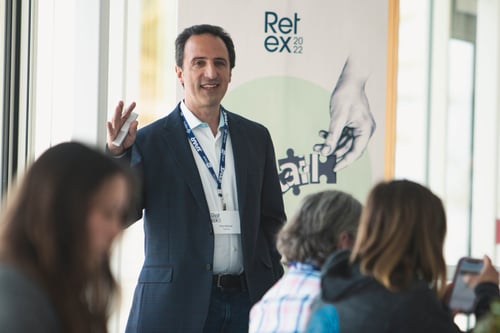 4. The Case Study Power Half Hour: 5 Minute Cases & Ideas to Take Home Today
This session will give the audience supremely smart ideas from various perspectives, solving real-world business challenges across revenue management, retailer relationships, TPM, merchandising, field team management, and more. We'll hear from SPAR, Upclear, and Repsly on major wins they've seen accomplished by their customers in the last year in retail excellence, and the real business impact of these smart strategies.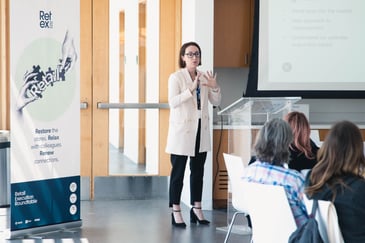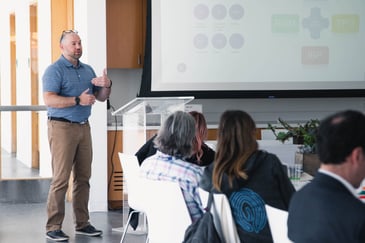 Register Today
The free one-day event, roundtable-style, brings together a core group of CG leaders and Retail experts to learn and discuss together the best practices and practical advice to attack today's challenges in Promotions and In-Store strategies. Expect to network with 30-40 of your peers across various key functions attached to execution, including revenue management, trade promotions, marketing, sales, and merchandising.
You can learn more about the event and register yourself here, or if you'd like to reach out to us for more info you can contact our events team at [email protected]. Attendance for this event is free but also limited to ensure this intimate event creates a great learning and discussion environment for all. Register today as seats are actively filling up.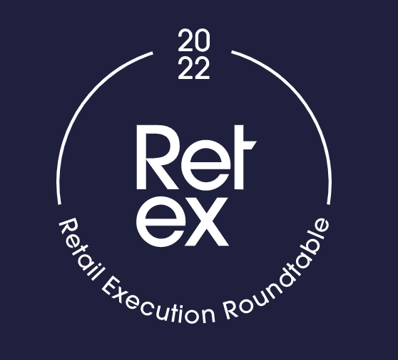 [ad_2]

Source link