Can you feel the first chill of autumn? Don't despair. Summer may have come and gone While many in the brief bat of an eyelash, but there are silver linings to the arrival of the colder months. As a certain fashion doyenne once put it, September is the January of fashion! It's the month of renewal, dusting off big coats and leather boots, and, most importantly, the return of the real-life fashion weeks. After a couple of months of designers cruising the Mediterranean, we're back with a slew of announcements. We have one iconic Belgian designer returning to fashion, another you've never heard of joining an iconic Italian house, and we have wardrobe propositions courtesy of newly-arrived campaigns (as well as that infamous Bottega Veneta collection in Berlin). Oh, and cars — a surprising amount of automobile-themed fashion. Here's what's in fashion.
Ann Demeulemeester is back! 
You've heard of the Antwerp Six, you know they're, like, totally important designers — but, for the most part, they've long left fashion. However, there's nothing more chic than a comeback (just ask Phoebe Philo). This week, it was announced that Ann Demeulemeester, the queen of inconspicuously gothic romance, is back. The Belgian designer departered her namesake label in 2013 (via an elegant handwritten letter to the industry), which has since been led by French designer Sebastien Meunier. Now, the famously independent label has been acquired by Claudio Antonioli (formerly of New Guards Group, the parent company of Off-White) who plans to reinstate the Belgian house to its former glory, and is starting by re-opening the label's flagship store in Antwerp. He started by approaching the designer herself, persuading her to come onboard — not to design clothes, but to work with the brand on special projects, such as creating the first-ever Ann Demeulemeester perfume. "During the years since I stepped away from the brand, I had time to readjust my view of it," Demeulemeester told BoF. "I was able to look at it more from the outside, and I realised that the brand's DNA is strong enough for someone else to carry it forward." Smells like a fashion moment in the making. 
Calling all rising POC designers — Prada wants to support you! 
Before the world turned upside down, Prada was in the midst of a racial reckoning, following an unfortunate blackface scandal. Criticisms were leveraged, legal proceedings were brought forward, and actions were implemented to prevent it from ever happening again. The result was a dedicated Diversity and Inclusion Advisory Council, co-chaired by artist Theaster Gates and film director Ava DuVernay. Now, the fruits of those conversations are here in the form of Gates' new three-year program for POC artists. In partnership with Prada, the artist's Chicago-based Rebuild Foundation is launching the Dorchester Industries Experimental Design Lab, an incubator for emerging designers and creatives of colour in the fields of furniture, industrial, fashion, and graphic design. Recipients of the award will receive financial support as well as creative opportunities to foster relationships with leading global companies and their networks through annual activations and workshops in New York, Chicago and Los Angeles. "This is about exposing the people who have great design abilities and ambition to a great design house," he told WWD. "That's what I'm investing in." Does that sound like you, or someone you know? Apply here.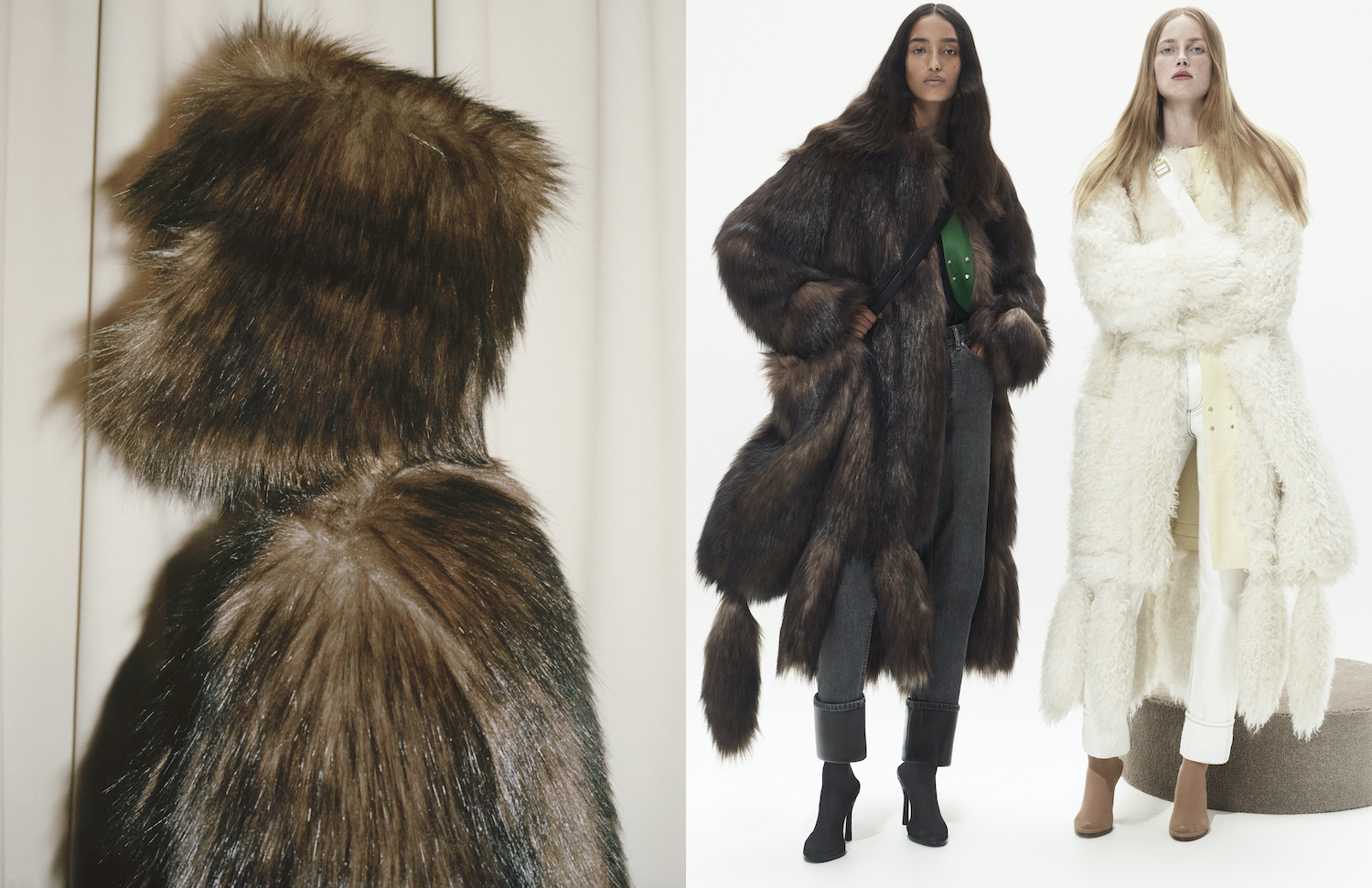 Burberry's new campaign officially heralds the end of summer 
Summer is officially over. We feel you. We really do. It's cold and grey and everyone's stressed with that back-to-school feeling. But hear us out: there are plenty of reasons to be happy about the changing of the seasons. Big coats! Furry hats! Leather boots! This week, Burberry revealed its AW21 campaign, just in time for autumn. Back in April, Riccardo Tisci sent out a collection brimming with pelts of (faux) fur, razor-sharp tailoring and deconstructed flags; and now, the time has come for you to start thinking about actually wearing them. Photographed by Mert and Marcus backstage at the show, the campaign stars some of i-D's favourite models (Hi Mona and Riane!) decked out in big fuzzy coats. You know what they say? Autumn-Winter is coming.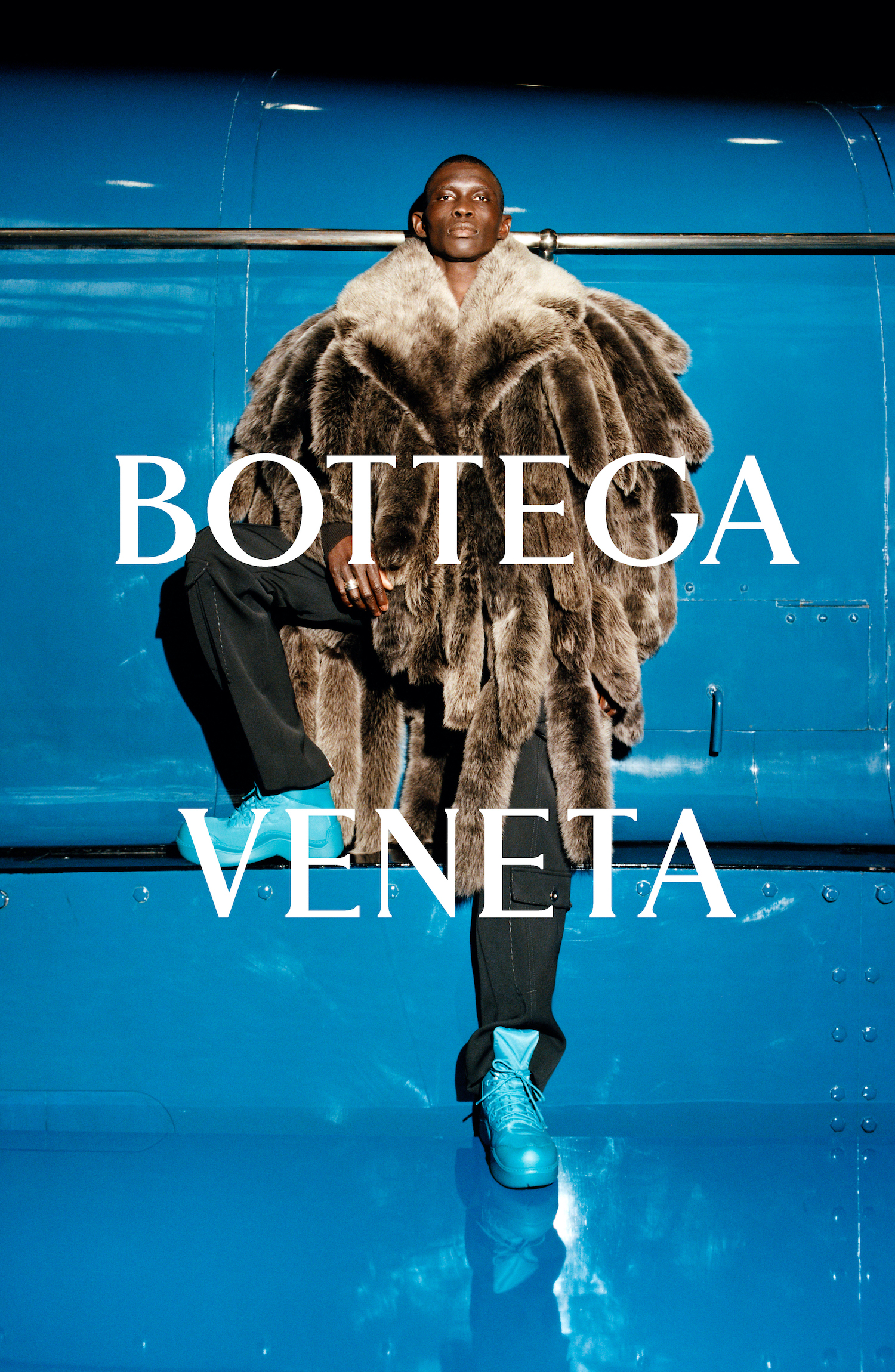 … and Bottega Veneta unveils its mysterious new collection
Bottega Veneta, too, released its new campaign this week, although the Italian house doesn't do seasons anymore, as we're sure you've heard. Salon 02 — the collection that infamously made its debut in Berlin earlier this year — has been kept under wraps until now. Starring double-aughts catwalk queen Freja Beha Erichsen, Tyrone Lebon's high-octane images make a case for even bigger faux-fur coats (we're sensing a trend here) and all-out, all-over feathers. The rest of the collection is just as brash and bold. Consider it nocturnal dressing for when the evenings draw in. 
The time has come for a Pucci revamp, courtesy of its first female designer
In other designer-related news, Pucci has a new creative director and she may just be the most revered designer you've never heard of. Camille Miceli, who is half-French, half-Italian, has been described as a muse to Marc Jacobs, John Galliano and Nicolas Ghesquière over the years. She worked at Chanel under Karl Lagerfeld, before being hired by Marc at Louis Vuitton, and has been working away as an accessories designer for luxury brands for more than two decades. Now, she is ready for her close-up at the Italian house famous for its electric prints and jet-set glam. Her first collection will be shown at Milan Fashion Week next year, and though she's planning to eschew runway shows and formal seasons, she will instead have her collections "follow the life of a family through the year, and from 8 a.m. to 4 a.m," as she told The New York Times. It couldn't be better timing for a Pucci revamp. Vintage pieces, noticeable for their high-intensity psychedelic prints, have been making appearances on supermodels and starlets recently. Here's hoping we'll have all the more reason to wear them next summer. 
Car-safety airbags? They're blowing up in fashion
Did you know that the airbag celebrates its 50th anniversary this year? No, us neither. To think, cars once came without them! It turns out Mercedes-Benz was the first car manufacturer to integrate them into their automobiles more than 40 years ago, and to celebrate the life-saving device's birthday (yes, really), they invited Heron Preston to recycle them into Car Couture! Why not? Heron, after all, is a designer who has explored not just the idea of utilitarian uniforms but actual workwear, collaborating with New York's Department of Sanitation back in 2016. For Mercedes-Benz (which has long sponsored fashion weeks around the world, it should be noted) Heron created pillowy hoodies and trousers, upcycled from MB's airbags. There's also a line of airbag-bags (you can't make this up) which will be available via a giveaway on GOAT from September 10.  
Wandler has even more car-themed fashion for you 
Just when you thought fashion's automobile industry crossover couldn't manifest itself for a second time in one week, it could. Yes, over in Amsterdam, fashion week (remember those?) has begun. While the main ones — New York, London, Milan and Paris — might be a couple of weeks away, the Dutch have kicked things off and invited Elza Wandler, the designer beloved for her square-toed shoes and Venetian-crafted handbags, to open the event with a pretty epic installation…  in a gas station. Mirrored outside, it is entirely lit up in the label's signature apple-green hue and filled with the latest collection. Could this be a trend? Airbag bags, petrol-station presentations… What's next? Driving gloves?!