[ad_1]

What's new for Summer '22? Lots. Here's what I've been testing out and also a new Beauty Heroes Discovery. Keep in mind that you can get 15% off of your 1st subscription to Beauty Heroes with code: KATIE15.
Also, read on for some new specials in the post.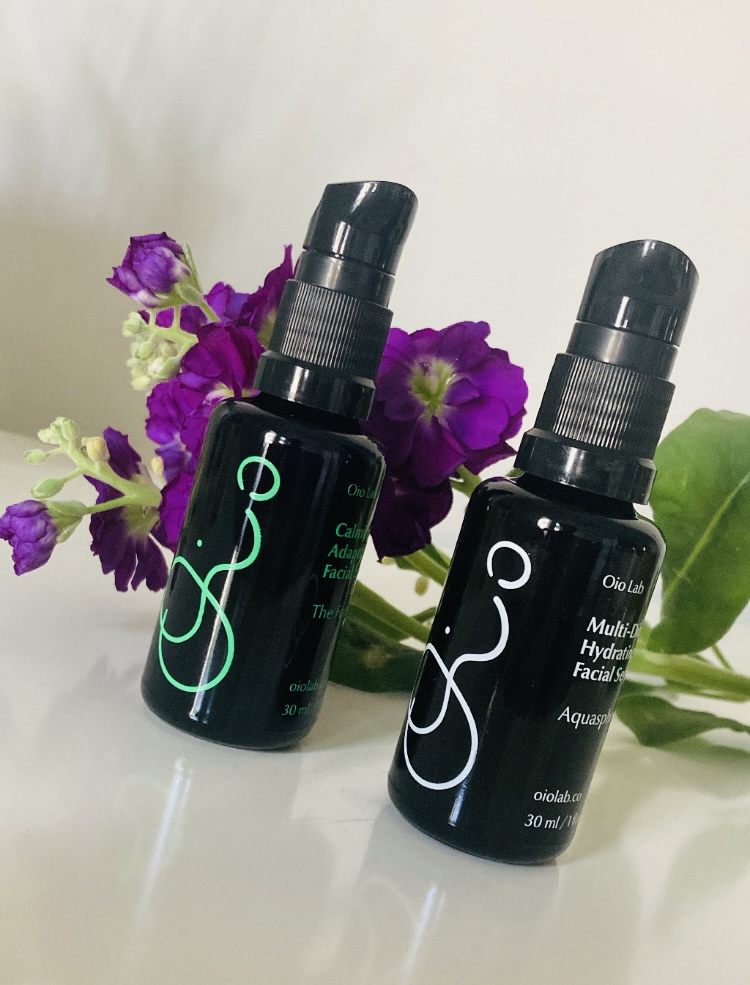 BEAUTY HEROES FOR JULY – First off, keep in mind that you get 15% off of your 1st subscription to Beauty Heroes with code: KATIE15. This new Discovery is cool because its a brand new brand for me. This brand has limited distribution and can only be found at BH in the US and in Joanna Czech! Get Oio Lab's Calming Adaptogenic Facial Emulsion, The Forest Retreat and their Multi-Dimensional Hydrating Facial Serum, Aquasphere. These are both SO light and so refreshing, they're absolutely fantastic for this sticky, hot weather. This duo has a value of $185 and you can get it for about $40. Shop here.

AGENT NATEUR'S NEW BATH AND LASH/BROW SERUM I'm waiting for my Lash/Brow serum…it's in the mail and I can't wait. Agent has become a big favorite for me – the best ingredients and super effective, too. I recommend trying her hair serums, new bath and the lash/brow serum! Use code: agentkatie for a special discount! Shop here.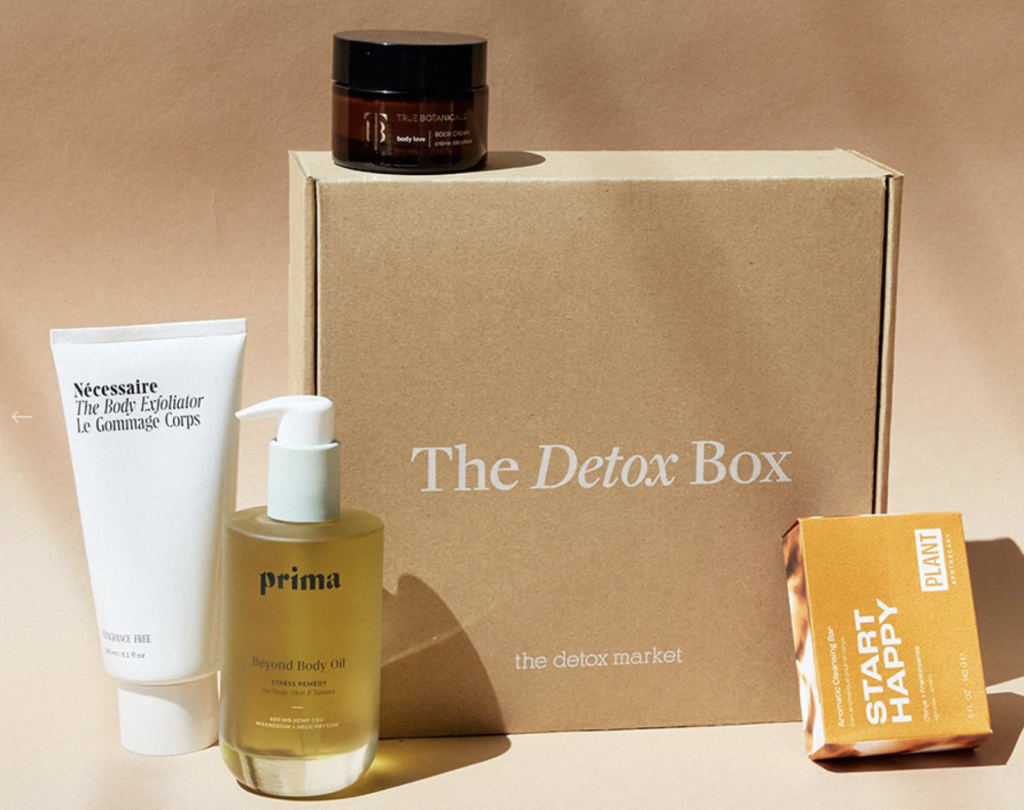 JULY DETOX BOX I love a box with a bunch of different brands. This one? True Botanicals, Plant Apothecary, Necessaire and Prima. You'll get a gorgeous, big glass bottle of body oil from Prima, boob cream from TB, a body exfoliator from Necessaire and a delish body bar of soap from Plant Apothecary! Great price, too. Plus, if you're new to The Detox Market, you can use code: GPJ15 for 15% off site wide! Shop here.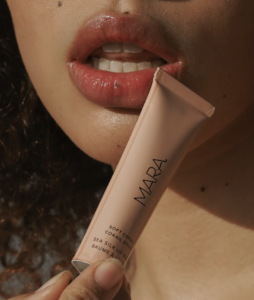 MARA SEA SILK LIP BALM This new balm comes in an aluminum tube (love that) and in clear and Soft Coral. You know I had to get the coral, right? I'm also using this on my cheeks as well. It's really fun for Summer and leaves the lips SOFT and pretty! 15% off if you're a Beauty Heroes member, too! Shop here.
AFFORDABLE CLEAN BEAUTY? Women-owned Three Ships skincare is definitely getting attention. For ages I've been receiving emails asking me for great skincare with clean ingredients that's affordable. I was pretty shocked when I saw the prices ranging from $17 on up. I also love their packaging and range. Give them a try…fantastic for teens, too. Take 15% off if you're a Beauty Heroes subscriber. Shop here.
SUNSCREENS This time of year I get a lot of sunscreens to test out. Each year my favorites change as they come out with new (and better) formulations. I like to I give myself some time to get some Vitamin D and then when I feel I've had enough, I'll apply sunscreen. This year I'm recommending Suntegrity's SPF 50 Spray On (it's so easy and I love the sweet scent) – I'm also loving Indie Lee's Mineral Sunscreen SPF 30 as it's easy to apply, has squalene, shea butter and aloe and it's safe for kids (unscented, too). Take 15% off if you're a new customer with code: ILOVEAILLEA. Shop here.
NEW THINGS I HAVE YET TO TRY…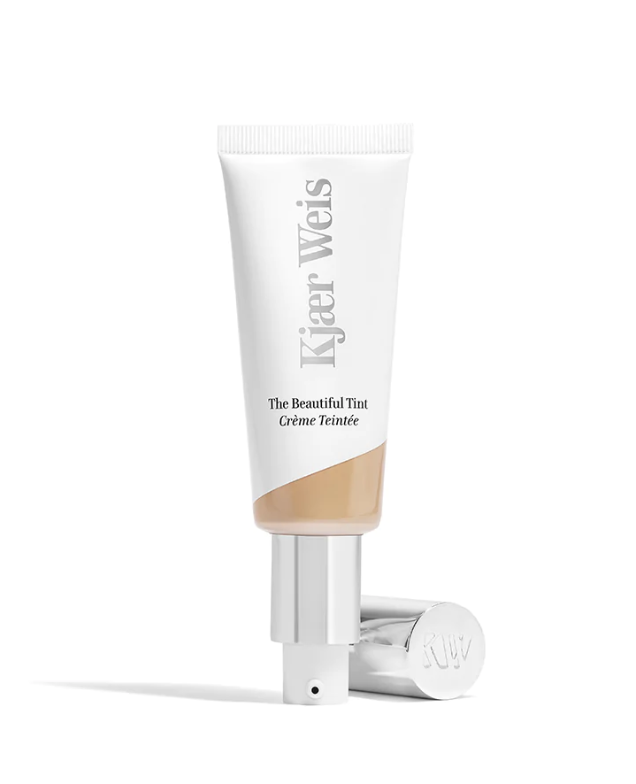 KJAER WEIS' NEW THE BEAUTIFUL TINT I love a tint! This one comes in 16 shades and is supposed to illuminate the skin, even out skintone and hydrate! Shop here.
ILIA C BEYOND TRIPLE SERUM SPF 40 I'm a huge fan of Ilia, so when they have any new releases, I'm all in. Right now, this SPF tint is looking very appealing. Three skin tones available. Shop here.
RISEWELL'S ALKALIZING MOUTHWASH I'm all about alkaline. 100% natural, vegan, gluten-free, fluoride-free, this mouthwash works with your body to keep your mouth in balance! Take 15% off with code: GPJ15. Shop here.
RAHUA'S ENCHANTED ISLAND SHAMPOO & CONDITIONER I can only imagine how good these smell! Lots of vitamins in here to strengthen hair and add shine…loving it already! Take 15% off with code: GPJ15. Shop here.
The post Summer 2022: New & Loved Products appeared first on The Green Product Junkie.
[ad_2]

Source link